An evil force has launched an invasion over the Omnios star. Only you, the most skilled and deadly pilot of the galaxy, can face the dreadful menace of the Meroptians, bio-mechanical creatures set in a ruthless war of conquest. Equip your ship, select a route and fight planet by planet against the hordes of Meroptians!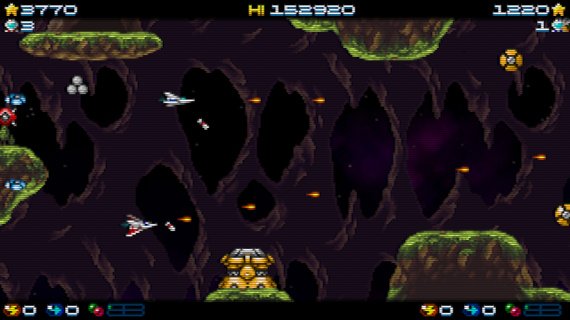 After the success of their first collaboration, Cursed Castilla (Maldita Castilla EX), Abylight and Locomalito are happy to announce the development of Super Hydorah, a new edition of the renowned shoot'em up (SHMUP) by Locomalito. In Super Hydorah, the player is a space pilot fighting to defeat an evil that threatens the universe: the Hydorah. First platforms and release dates will be announced soon.
Super Hydorah is designed to offer a challenging and memorable experience, just as the traditional SHMUP classics did. Its difficulty requires the player to master the game in order to progress and also choose its own path through the planets: Super Hydorah is a non-linear game, and there are alternative routes – with multiple endings for better replayability! Its original soundtrack, composed by Gryzor87 (who also composed Cursed Castilla EX OST), fits the game just like a glove.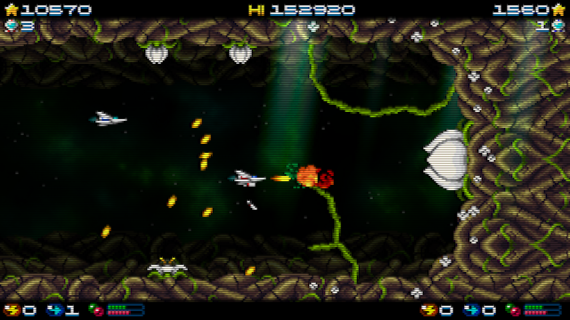 Features
Old-school gameplay: easy to learn, damn hard to master!
16-32 bit era look and feel
21 levels divided into 35 sublevels, 35 bosses and more than 100 enemies
3 game modes: single player, co-op multiplayer and a robot control spin-off
Non-linear level layout with route selection
Dangers of different nature in each level (not just bullets)
Weapon selection menu, power ups and unlockable new weapons in every mission
Original soundtrack with 60+ tracks
Secret objects and special heroic ending
Secrets, achievements and rank system
CRT Monitor effect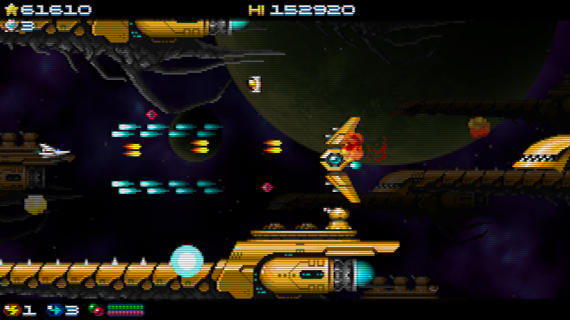 We'll keep you posted with more news soon! Can you wait for it? 😉