Warm up your engines and prepare to go full throttle! Abylight Studios is proud to announce the worldwide release of RC Club, the ultimate radio control simulator for iOS11. Now, available for free for your iPhone and your iPad.
Thanks to the augmented reality technology, powered by ARKit, RC Club combines real-world physics with intuitive controls to drive a bunch of amazing cars wherever you are. Feel the rush of adrenaline performing impressive stunts and hit the road anytime, anywhere.
The game will launch in English & Spanish, but soon will be updated to support French, German, Italian, Japanese, Russian and Korean. In addition to impressive driving physics and intuitive controls, RC Club includes an additional launch content with more cars and more game modes to be unlocked for 4,99$ – 5,99€.
Get RC Club for free: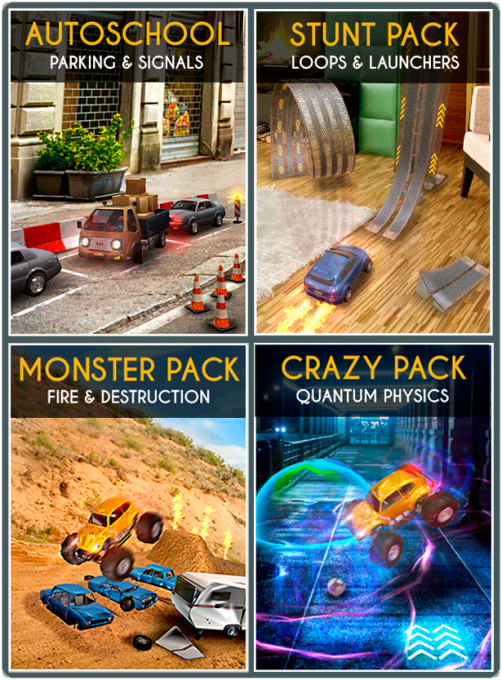 We look forward to learn what the players think and get their feedback to continue evolving the game. So, RC Club will keep growing in upcoming updates: customization and balancing options for cars, more physics effects, multiplayer mode among others.
Key Features
Experience the most realistic RC Simulation with an amazing art style
Watch an amazing AR experience thanks to a lighting effect that allows the cars to project shadows on the environment
Drive four different car categories (sports and drifting cars, monster or cargo trucks), each with its own physics performance
For more information: