The final battle for the future of the Universe has just begun. The Meroptians are here, and only you, the most skilled and deadliest pilot in the galaxy, can face them. Abylight Studios and Locomalito are proud to announce that Super Hydorah is available today, December 13th, on PS4 and PS Vita! After landing on Xbox One and Steam, this shoot'em up masterpiece (Metascore 82 on Metacritic) will offer you a challenging experience on all SONY platfoms. The game will be available for $19.99 / €19,99 with Cross-buy option*.
Note: We're working to fix some issues with the cross-buy option in European regions. If you purchased the game today, don't worry, soon it will appear the PS Vita version.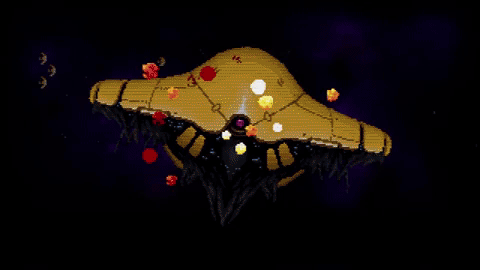 Super Hydorah is a nonlinear horizontal shoot' em up designed to offer a challenging and memorable experience. A game that sublimates the richness of traditional shmup classics with direct action and a wide variety of unique spatial situations.
Are you ready to test your skills as a pilot and save the galaxy?
Ask us for a review key via DoDistribute()!
If you want to know more about Super Hydorah, check the following link.