It is truly difficult to improve a game like Super Hydorah. This classic shoot'em up, created by Locomalito and Gryzor87 (and proudly edited by us at Abylight) delivers a great homage to classic Shmups. It is a game built on the foundations of games such as Darius, R-Type or Nemesis, with a new, more sophisticated take.
Millions of Meroptians have been wiped out by Super Hydorah players, either on Steam or the console versions of the game: PS4 (also playable on PS5), Xbox One (Xbox Series X|S through retrocompatibility) and Nintendo Switch. The feeling of piloting the Delta Lance starship and annihilate the 35 final bosses is something that bring us back to the golden era of arcades, when Irem and Konami ruled the galaxy.
If you want to know more abut the games that inspired Super Hydorah, you can check our piece on the references of the game.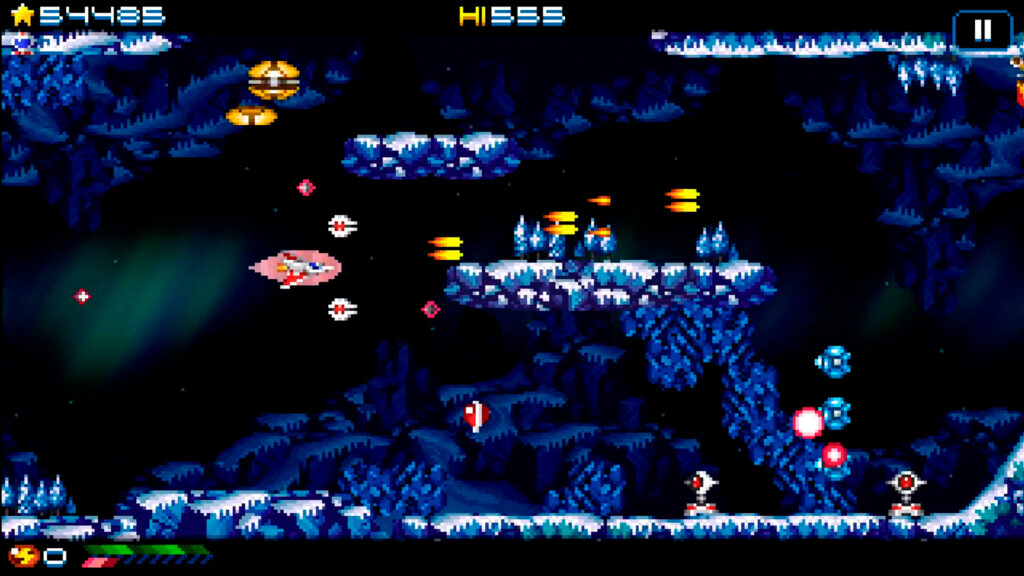 But we promised something new, right? From no own you can embark on this epic battle for the future of human race anywhere, because Super Hydorah has been verified for Steam Deck, Valve´s portable console.
Steam Deck Verified
Every game feature has been kept intact in this portable machine, we can enjoy its non linear 21 levels (in the original version of Hydorah there were only 16), more than 60 retro inspired music tracks, several endings and a wide array of weapons and power ups. Everything a fan of classic shmups dreams of. 
What does deck verified mean? Super Hydorah endured a rigurous test to prove its performance running on the new machine. This means it is compatible with every features in the original game.
Super Hydorah enjoys a super responsive analog control, adapts to 1280×800 console resolution, and shows no problem in configuration… it is the highest grade any game can get on Steam Deck. You can download Super Hydorah from Steam page.
But nothing speaks better about its craftmanship and balance, easy to learn and very difficult to master than this interview, in which Locomalito speaks about his retro inspired games and Gryzor87 reveals some secrets about music  for videogames.