Something's brewing… And that isn't coffee, it's a new game: Ninja Chowdown, the Kickstarter success that gained twice of their goal! Very soon – on iOS!
 The SoCal-based team of Dummy Dojo teams up with publisher Abylight Studios to bring this humorous, fast-paced runner on iPhone and iPad in Fall 2020.
Ninjas, donuts and serious food business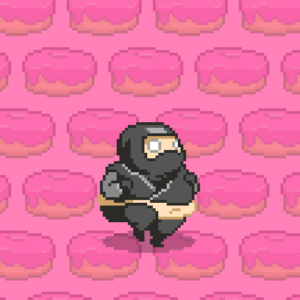 Imagine a world run by competing food clans: everyone wants to become the #1 food chain, and also the #1 warrior team. Because every food chain at daytime is a formidable team of warriors at night.
Donatsu is a chubby ninja, a donut connoisseur belonging to the Dough-jo Donuttery: a food chain and a ninja dojo climbing to the top of the food chain… the top of the chain of world's food chains! A strong flavor breeds an equally strong fighting spirit!
"I have an empty void in my soul that only donuts can fill…" – says Donatsu when about to enjoy a dozen of his favorite snacks. But the love for donuts isn't his only virtue: only Donatsu is the ninja skilled enough to get back the Know-nut, the Doughnut of Ultimate Knowledge, stolen from the Dough-jo by Sushi Sam, The Traveling Rollnin's leader. Beware of the Traveling Rollnin, the Pizza Pie-rates, and the Barbarcarians – as delicious as they sound, dangerous they are!
Easy to pick up, hard to master: the Dummy Dojo team designed the controls, obstacles and goals to be simple and straightforward, but challenging and never boring.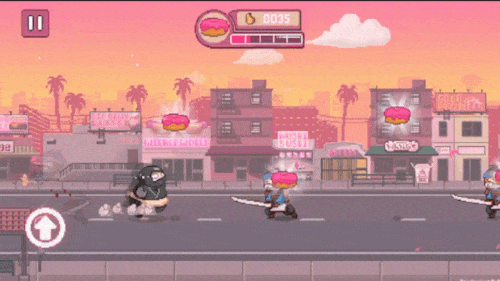 A budding masterpiece Abylight couldn't miss
"When we saw the artwork of Ninja Chowdown we were very interested. Once we tried the demo (at the time) – we were hooked. This first game by Dummy Dojo is a promise of the great future things that this team will bring to the video game industry, Abylight didn't want to lose the chance to be part of it", says Eva Gaspar, the CEO and Executive Producer of Abylight.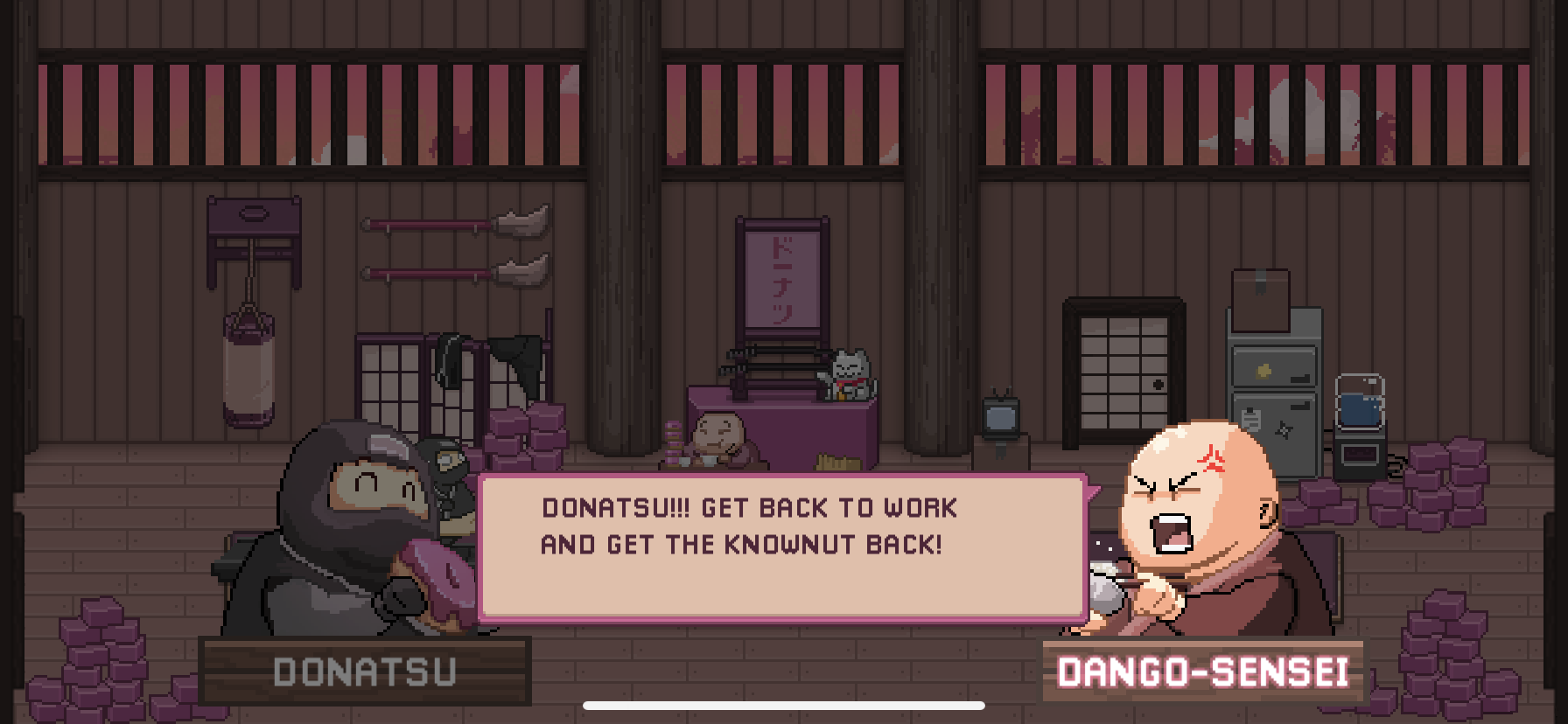 Dummy Dojo made a witty and thrilling game, and our team at Abylight is known for bringing masterpieces to Apple devices: Ninja Chowdown will surely arrive on iOS in the most delicious version ever! (All puns in this post are 100% intended!)
"We found Abylight Studios after seeing their activity on Twitter. We liked the style of their games and they did a great job with the release of Hyper Light Drifter on iOS", Mark Ilog and Lenny Lam from the Dummy Dojo team recall. "We decided to work with Abylight Studios because they had a great reputation in the games industry. Based on their catalog, we could tell that they take care of individual creators well rather than trying to garner a large quantity of projects.  This is our first time working with a publisher, and we loved the detail that the team at Abylight Studios went into when testing and assuring quality of Ninja Chowdown. We learned a lot by working with them and we are definitely grateful".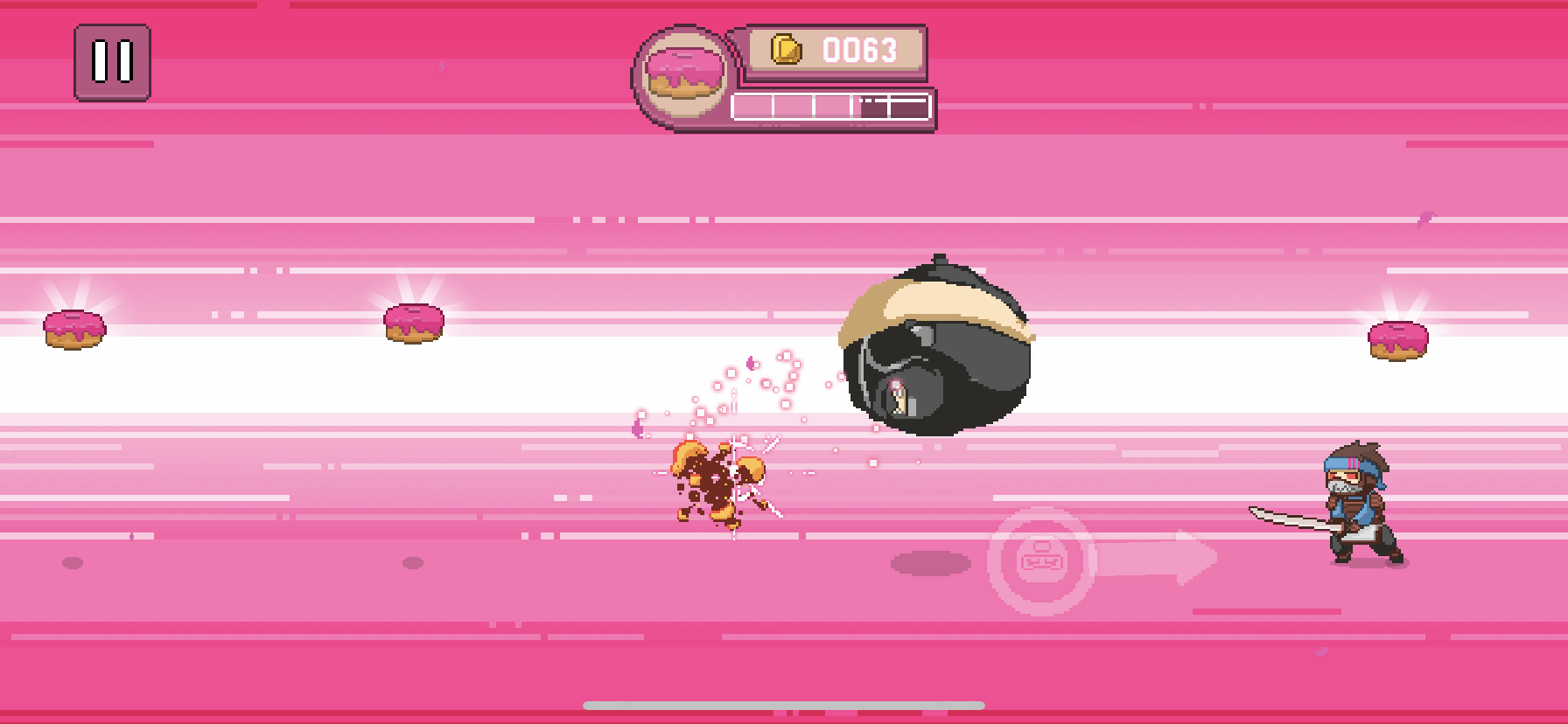 More reasons why you need Ninja Chowdown in your life
Modern 2D pixel art aesthetic
Food-themed story with an emphasis on donuts and ninjas!
Short levels, thrilling and humorous (30 seconds – 3 minutes)
35 levels and 3 play modes
Unique and funny characters
Pets, clothes and weapons to customize your adventure
Haptic feedback
Game Center achievements and leaderboards
Languages supported: English, Spanish, French, Italian, German, Russian, Turkish and Portuguese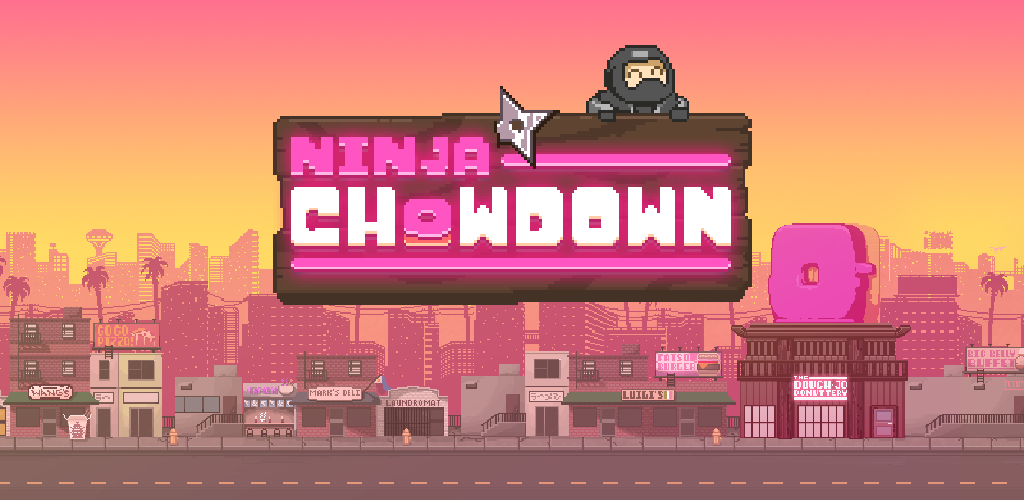 Fall 2020: Ninja Chowdown FREE on the App Store
Ninja Chowdown will be FREE on the App Store – and for just $2,99/€3,49 you'll be able to disable the ads forever and get 5000 coins to buy those pets, clothes and weapons.
The iOS release is scheduled for Fall 2020: keep an eye on our social media for a sneak peek on how we and Dummy Dojo bring this ninja adventure to your pocket!