Cyber Monday's good, but a three-day sale is better! All our premium games on iOS are $0,99 until December 2nd!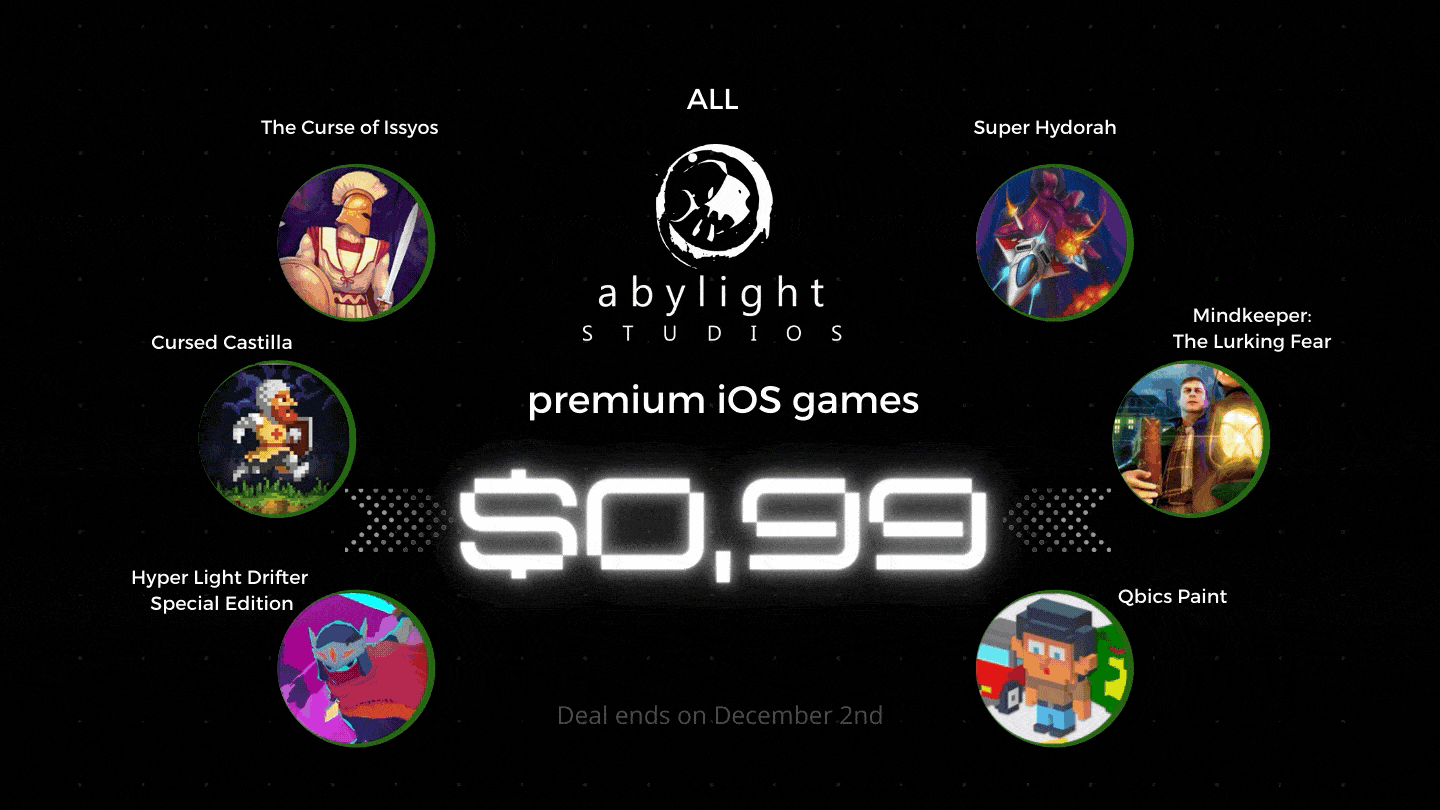 The games marked with 📺  support Apple TV. As you might have guessed, the games with a 🎮  have controller support (MFi, Xbox or PS4). Get the game on iPhone/iPad, and it's already on the Apple TV with the same Apple ID!
Mindkeeper supports Apple TV, but not the controller. Instead, it has that convenient one-finger control on all devices: the Digital Crown on Apple Watch, touch screen on iPhone/iPad, and the Siri remote on Apple TV.
Hurry up! The $0,99 prices turn to dust on December 2nd!