Yoyo Games, developers of video game creation Engine GameMaker Studio, announced last week that on summer 2018 there would be the option to export directly to Nintendo Switch on their Engine, after a reaching an agreement with Nintendo.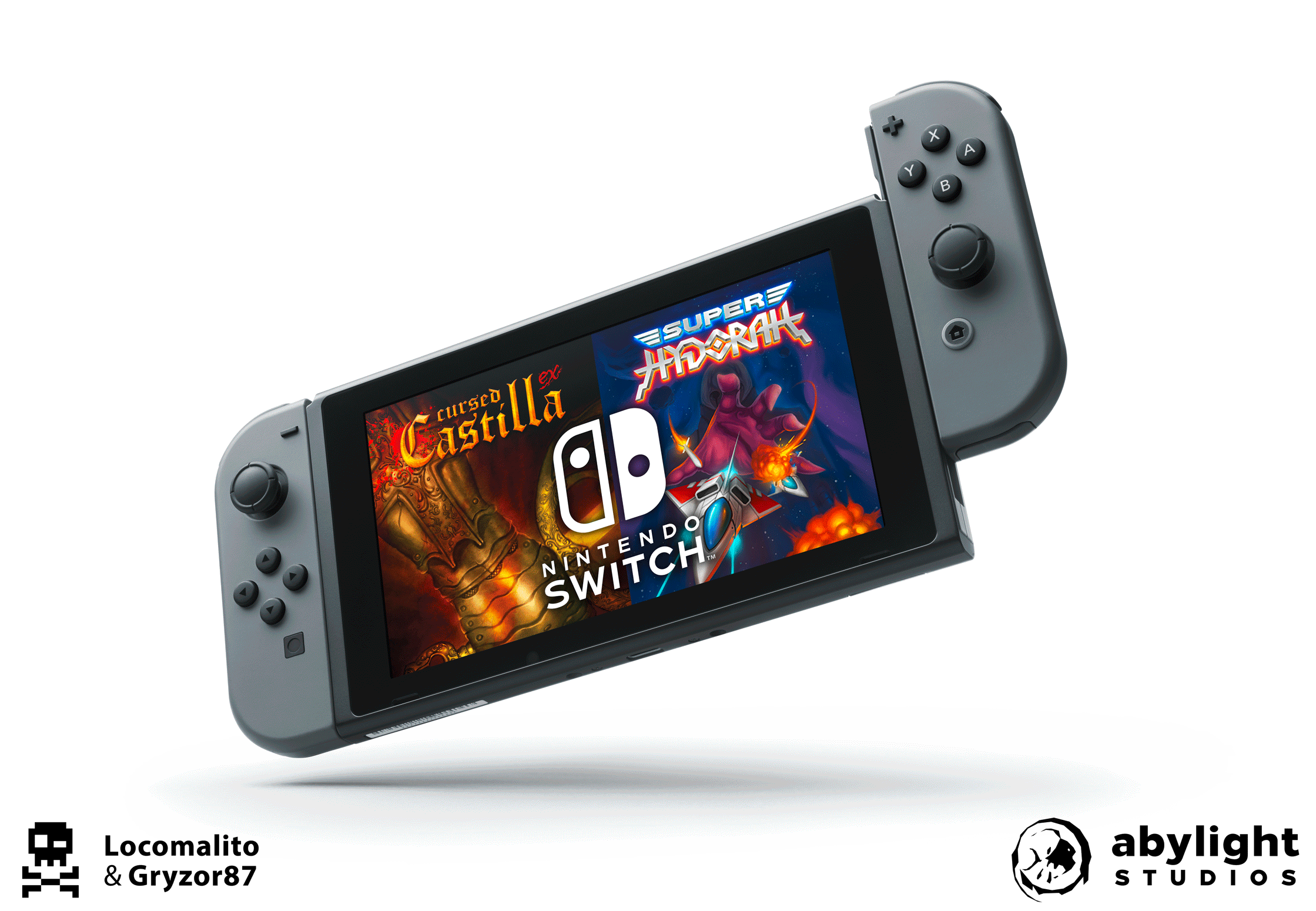 This announcement is very important for video game creators such as Locomalito, who uses the Engine to develop all his masterpieces. Before, the adaptation work required to bring the games to the platform was no small feat. In fact, check out Abylight's blog post about the work that entailed bringing Cursed Castilla to Nintendo 3DS, another platform without support from the Engine developer.
Nintendo Switch has been in the mind and heart of many fans, requesting it every chance they got. Therefore, it only makes sense to confirm that, Abylight will release both Cursed Castilla and Super Hydorah for Nintendo Switch as soon as feasible.
More updates on dates and prices to come, don't forget to subscribe to our ​newsletter!