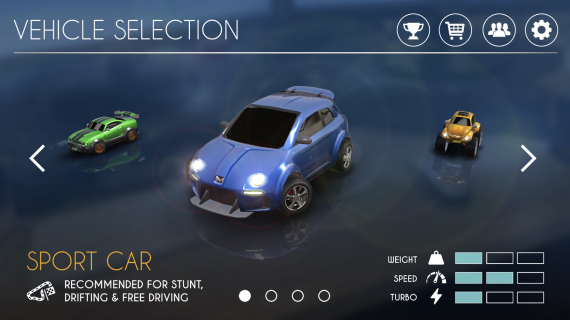 For years, being the best radio-controlled car driver in your neighbourhood was difficult. If you wanted to become the king among your friends, getting a fast and reliable car and some spare parts was expensive. Those days are water under the bridge: now, thanks to the augmented reality technology, you can relive your old times as a driver thanks to RC Club – and anywhere, since you won't even need a car model, just a smartphone!
Abylight Studios is excited to announce its new project, RC Club, an augmented reality game that enables you to remote control a bunch of amazing vehicles wherever you are, blending the digital and the real world.
Thanks to the use of ARKit techonology*, RC Club lets users take part in a realistic simulation of radio-controlled cars where real world physics will be key to control your vehicle.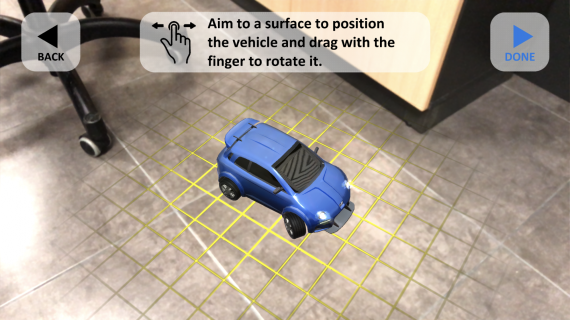 KEY FEATURES
Experience the most realistic RC Simulation with an amazing art style
Watch an amazing AR experience thanks to a lighting effect that allows the cars to project shadows on the environment
Drive four different car categories (sports and drifting cars, monster or cargo trucks), each with its own physics performance
Show your skills in five different game modes: Free Driving, Stunt, Drift & Skid, Crushing Show and Parking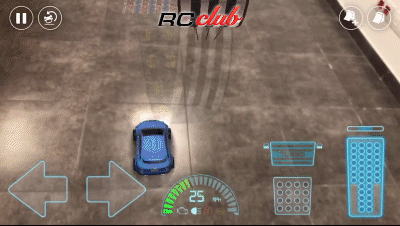 If you don't see the GIF, click on the image!
We can't wait to share more updates about this game soon, so stay tuned and we hope you like it!