All Units! Collector and standard edition will be available on June 8th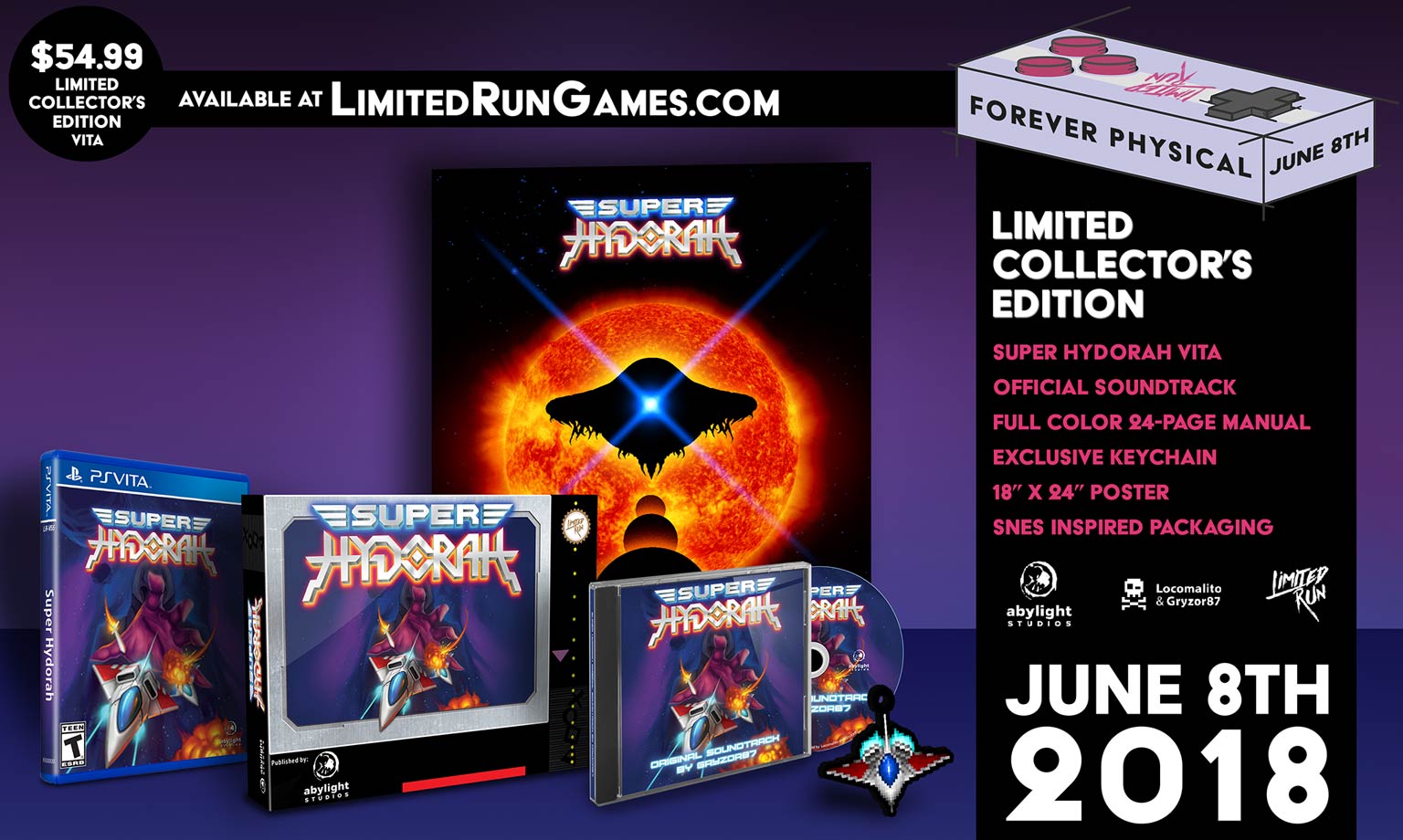 Abylight Studios and Limited Run have teamed up again to launch a physical edition of Super Hydorah! The nonlinear shoot 'em up, inspired by the games of yesteryear and designed by Locomalito & Gryzor87, will land on PS Vita with two retail editions next June 8th.
As the previous PS4 release, Limited Run has prepared two batches for the release: first, 70% of the inventory at 10 AM (EST) and then the rest at 6PM (EST).
This means that you'll have to be prepared as there won't be time for pre-order reservations! If you have subscribed to our newsletter previously, don't worry pilot. Abylight will send you a reminder email 30 minutes before of each release sale. If you haven't done it yet, subscribe now!
To all the pilots willing to own their physical copy for PS Vita, there will be 2 purchase options: 2,000 for collector's edition and the standard edition.
The Collector's Edition, priced at 54,99$, will include a physical copy of the game for PS Vita (region-free) along with a full colour instruction booklet, the soundtrack and an astonishing keychain. All packaged in the amazing SNES inspired collector's box.
To learn more about buying through Limited Run, you can check their buying guide.