Mindkeeper: The lurking fear for Apple Watch is for that awkward moment when you're bored, but don't have enough time to get on your phone and start your favorite game. Or when it's not appropriate to use your phone in a situation of deathly boredom.
You can already download it on the App Store. It's an Apple Watch-only app, so best to look for it from Watch directly.
Confused? Here's a short guide (with funny gifs!).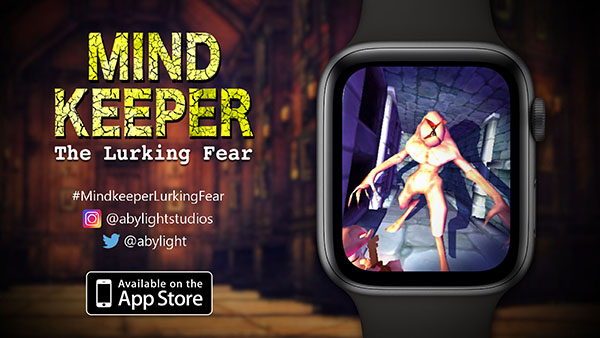 Put yourself in the shoes of investigator H. Joyce as you explore a mansion deep in the Swamp of Storms and reveal the secret of the lurking fear.
Mindkeeper: The lurking fear is an atmospheric video game of action driven puzzles and mysteries inspired by the stories of H.P. Lovecraft.

In Mindkeeper you will explore a mansion located in the "Swamp of Storms" through 50 levels and 4 locations full of secret paths, hostile creatures and a story that unfolds as you advance in the game.
Features:
High quality graphics with real-time lights and shadows.
Surrounding sound atmosphere.
Challenging puzzles and thrilling action.
Simple an intuitive control.
Haptic vibration.
Mindkeeper: The Lurking Fear requires Watch OS 6.1, and works on Apple Watch Series 1-5.