The great success of Dummy Dojo finally comes to Android from Abylight Studios after almost a month in pre-order.
We couldn't wait any longer! Run to the Google Play Store, Android gamers, because Donatsu is waiting to share some donuts with you -but only a few- in Ninja Chowdown.
You can now download Ninja Chowdown on Android for free and remove ads completely (as well as sponsor the next developer dinner) for only €3.49.
'A dish that you'll eat (well, play) for hours at a time and one guaranteed to make you keep coming back for more.'
Ninja Chowdown is a 2D runner that will catch your attention for its colorful look, you will like it for its addictive gameplay and you won't be able to stop playing it for hours because of the charisma of its characters and the hilarious puns.
During the story, you will control Donatsu, a ninja who loves food above anything else -especially donuts- and trains hard to become a legendary ninja.
His life is mainly spent at Dough-jo Donuttery, a successful donut store in the city run by Dango-sensei, who also helps Donatsu guide him on the right path with his sage advice. But there are rumors that Dough-jo Donuttery's success is due to the Donut of Knowledge, and the leaders of other stores in town have been coveting it for quite some time.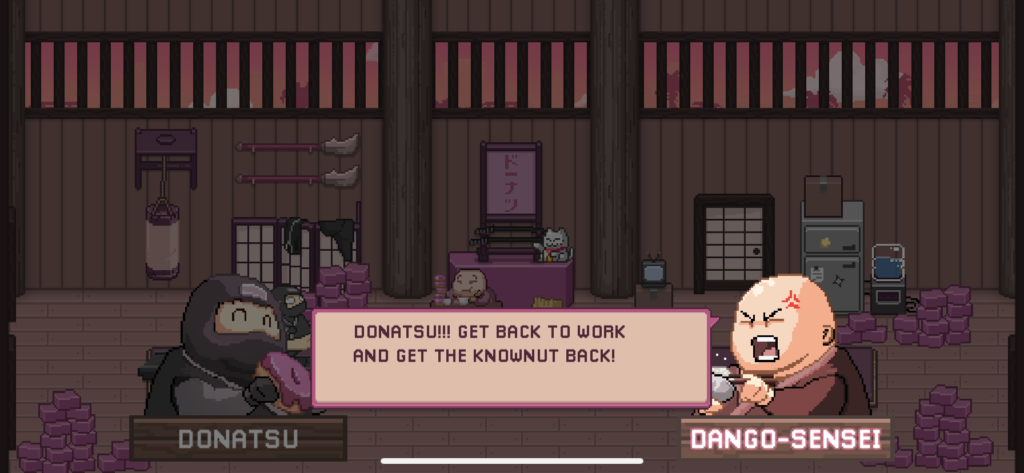 And this is where it all goes wrong. You're quietly training, thinking about the donuts you'll be eating after all that effort and… wham! Sushi Sam appears and steals the Doughnut of Ultimate Knowledge – it's time to show off everything you've learned with Dango-sensei!
A lot of levels await you in which you will learn little by little – but without getting bored! – how to avoid the obstacles of each level and how to defeat all the enemies you find on your way. And at the end, the bosses of each clan will be waiting for you! Sushi Sam, Barbacarian, Earl Grey… it's going to be hard, but you can do it!
'Ninja Chowdown offers an entertaining and comical experience to players by combining the runner-style gameplay with the chubby 2D pixel art aesthetics of the game'
And here's one more little detail about Ninja Chowdown: you can customize Donatsu! Change Donatsu's clothes, use different throwing weapons, and get him a pet: there are a lot of different ones and they can be bought with free coins that you'll get during your adventure.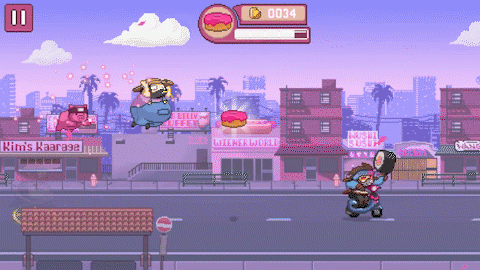 Moreover, you can download Ninja Chowdown on Android for free – no excuses! Some ads pop up after several consecutive deaths, but you can remove them completely for good for only €3.49.
'it's enjoyable to watch and engaging to play, this is one of the best options you can find on Android right now.'
Ninja Chowdown is the jewel of the crown of Dummy Dojo, a development studio formed by two guys from Southern California who love games and food – and decided to dive into making games related to it!
Their career path may be short, as they started in 2019, but their future is certainly promising. From Abylight Studios we are delighted to have been part of this project, not only because of the quality of the project but also because it is our first game published on Android!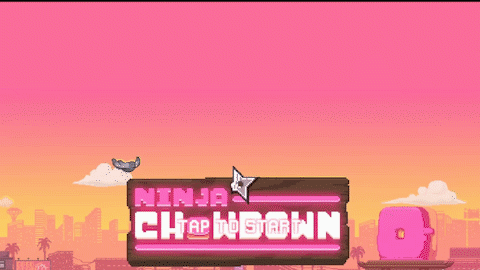 We couldn't be prouder to start our journey in Google Play, especially after our rebranding, and we hope that all Android players enjoy Ninja Chowdown with us.
Remember that Ninja Chowdown on Android is free to download. You can also join our Discord channel to share your experiences (and your custom Donatsu) with us.