Hyper Light Drifter in your pocket (or bag)!
South California based indie studio Heart Machine and Spanish publisher and developer Abylight Studios are so excited to announce a stunning looking, "more touchable", and "even more portable" way to play the critically acclaimed Hyper Light Drifter. The new iOS edition will be available on the App Store next July 25th, 2019 at $6.99 / 7,99€. However, you will be able to pre-order it for just $4.99 / 5,49€ starting… right NOW June 27th!
PRE-ORDER HERE: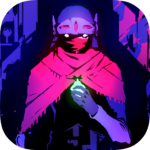 Abylight Studios on its promise of bringing great playable experiences to a new whole audience persuaded Alex Preston (Director at Heart Machine) to bring his universe to the Apple platform. Hyper Light Drifter for iOS brings better-looking graphics than ever running smoothly at 120 fps on iPad Pro. In addition, it has been perfectly adapted for Apple devices touch-screen control and optimized to provide an unforgettable experience. However, those who prefer gamepad for their gaming sessions MFI gamepads compatibility is also available. Other features of this version include:
The full game launched for Nintendo Switch (including the exclusive content).
Haptic vibration.
Game Center achievements.
Localized to more than 10 languages: English, Spanish, French, German, Italian, Russian, Japanese, Chinese, Korean, Portuguese, and Turkish.
For those who still do not know it, Hyper Light Drifter is a 2D action role-playing game fashioned after The Legend of Zelda: A Link to the Past, rendered in a pixelated style comparable to Superbrothers: Sword & Sworcery EP. The player controls the Drifter, a character that has access to technology that has long been forgotten by the inhabitants of the game's world and is suffering from an unspecified illness. The story concept was inspired by lead developer Alex Preston's heart disease and has been likened by others to Studio Ghibli's Castle in the Sky, while Preston cites the studio's Nausicaä of the Valley of the Wind as inspiration for the game's world.
To find out more about Hyper Light Drifter or pre-ordering, visit: https://apps.apple.com/us/app/hyper-light-drifter/id1453875289
Abylight's Team