Put away that donut you're eating. Go to the App Store. Preorder Ninja Chowdown! Because now you can!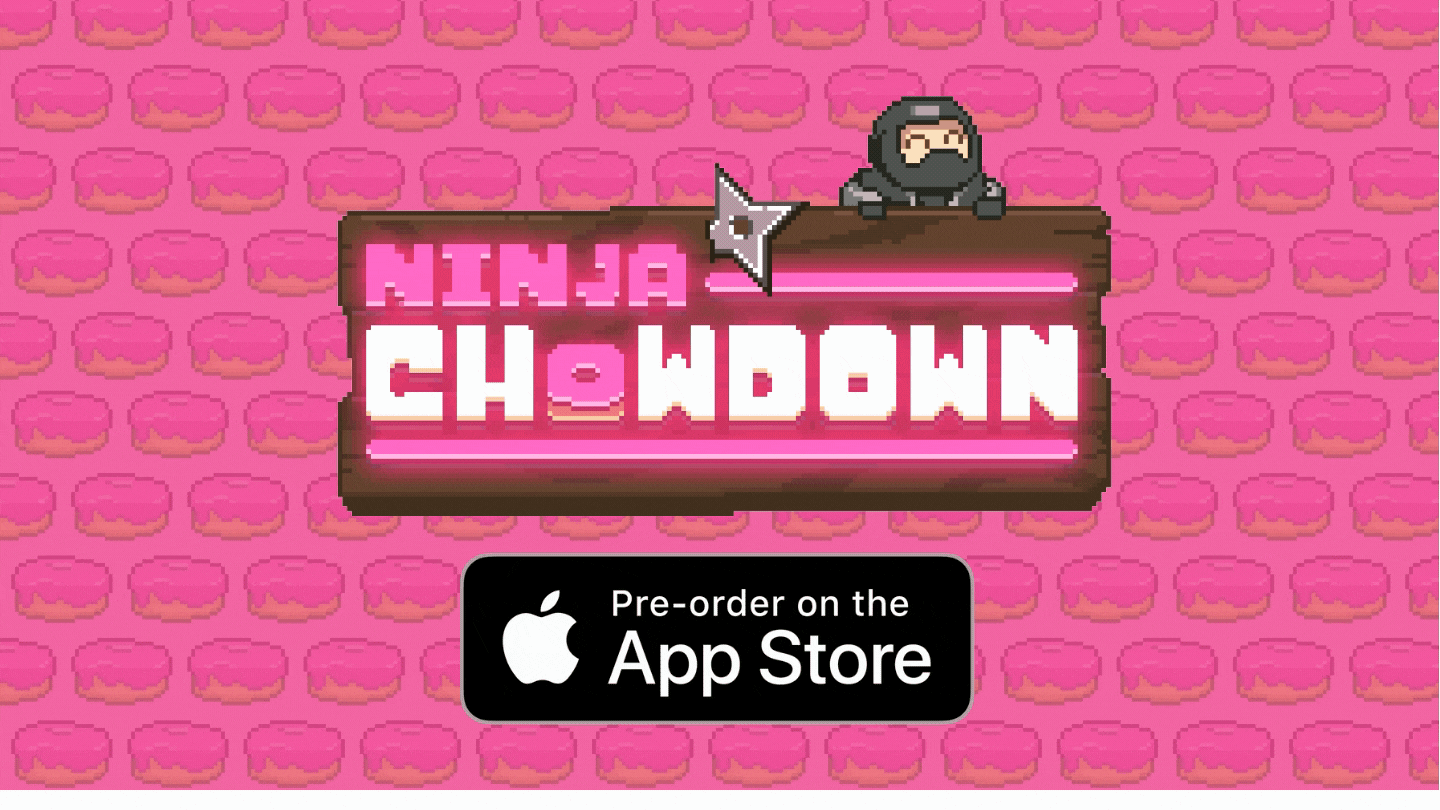 December 3rd
It IS what you think it is: The iOS Release Date! On December 3rd 2020, Ninja Chowdown will be available on the App Store for FREE. The only (optional!) payment in the game would be a single one to remove the ads for $2,99/€3,49.
Starting from December 3rd, 2020, all pink donuts in the world should be referred to as the Dough-Jo Donut. 🙂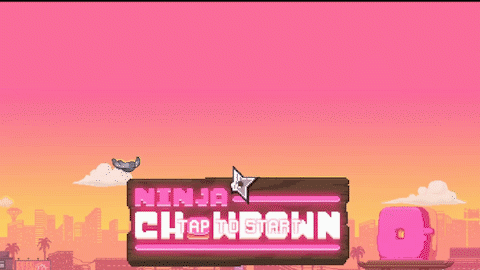 What's the game about?
Donatsu is a cute chubby and agile ninja whose story you follow in Ninja Chowdown. He loves donuts more than anything, and trains at the Dough-jo: a donut shop at daytime and a ninja dojo at night.
Like every other restaurant in this world of warrior food clans, the Dough-jo is climbing to the top of the food chain of the food chains. A strong flavor breeds an equally strong fighting spirit!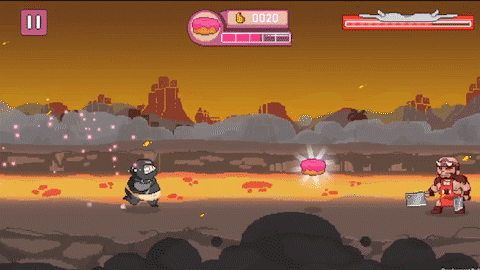 The Challenge
The adventure begins when The Traveling Rollnin's leader, Sushi Sam, steals the Know-nut, the Doughnut of Ultimate Knowledge, from the Dough-jo. And no one but Donatsu is skilled and badass enough to get it back!
Features
Modern 2D pixel art aesthetic
Food-themed story with an emphasis on donuts and ninjas!
Short levels, thrilling and humorous (30 seconds – 3 minutes)
35 levels and 3 play modes
Unique and funny characters
Pets, clothes and weapons to customize your adventure
Haptic feedback
Game Center achievements and leaderboards
Languages supported: English, Spanish, French, Italian, German, Russian, Turkish, Portuguese (Portugal), Portuguese (Brazil), Japanese, Traditional Chinese, Simplified Chinese and Korean.