This post contains something useful for those who have Mindkeeper on Watch, and for those who don't have the game yet. 
Mindkeeper: The Lurking Fear, that 3D puzzle adventure you've probably seen on social media or Reddit, is now available on iPhone, iPad, Apple TV, and has been updated on Apple Watch.
Get yours here: https://apps.apple.com/us/app/mindkeeper-the-lurking-fear/id1473252201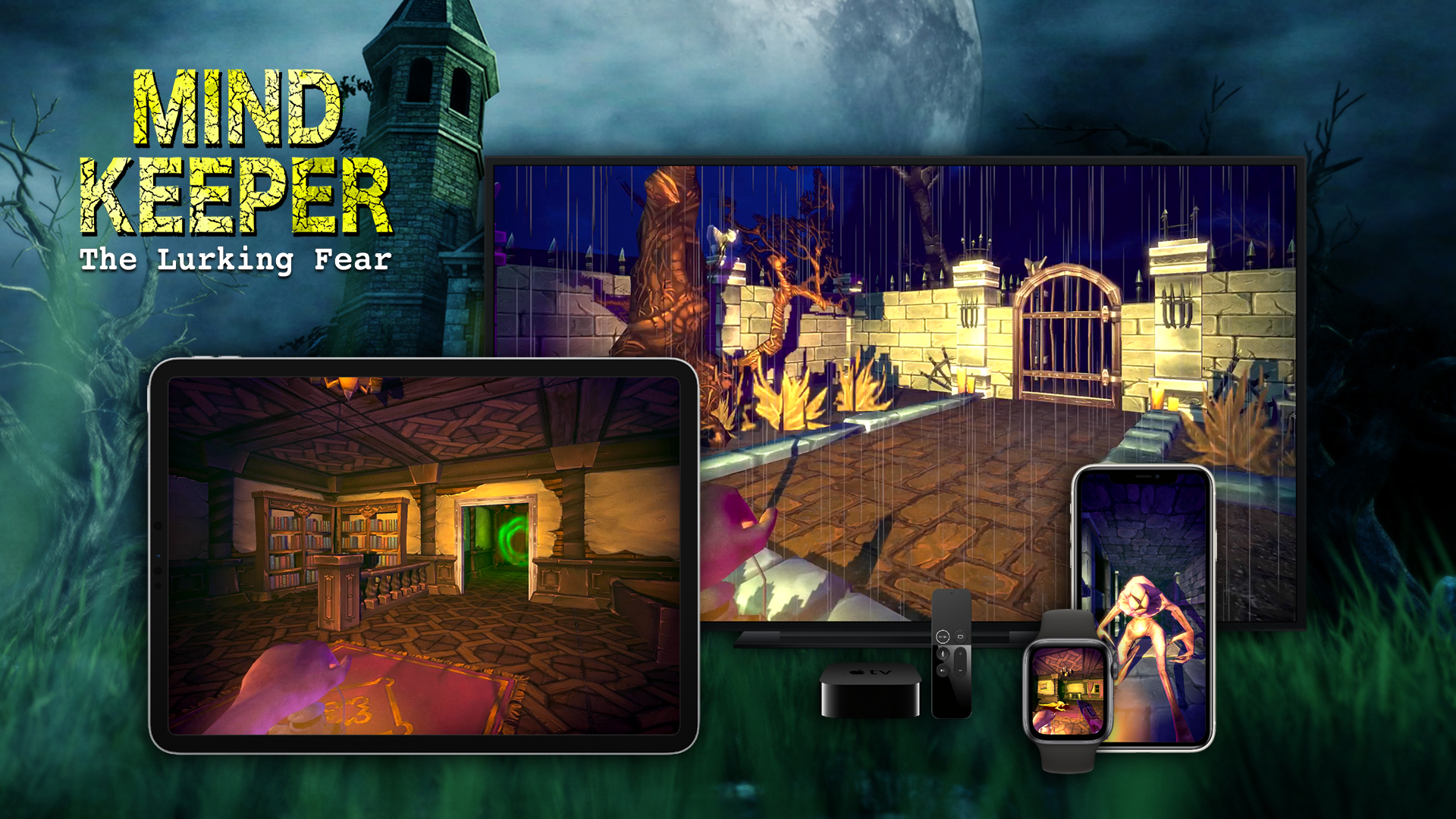 Now, you can enjoy the mysterious puzzles and eerie vibe of Mindkeeper on the Apple device and screen size of you choice. Synchronize your progress across all Apple things you've got, through iCloud, and play on all of them: start exploring the Mansion on your Apple Watch in a boring meeting, continue on iPhone once you've got a break at work. Then, move to your comfortable iPad to finally kill that monster between you and the gems, and give yourself a top-notch creep-out while playing Mindkeeper on your big Apple TV screen. You eyeballs will be grateful too!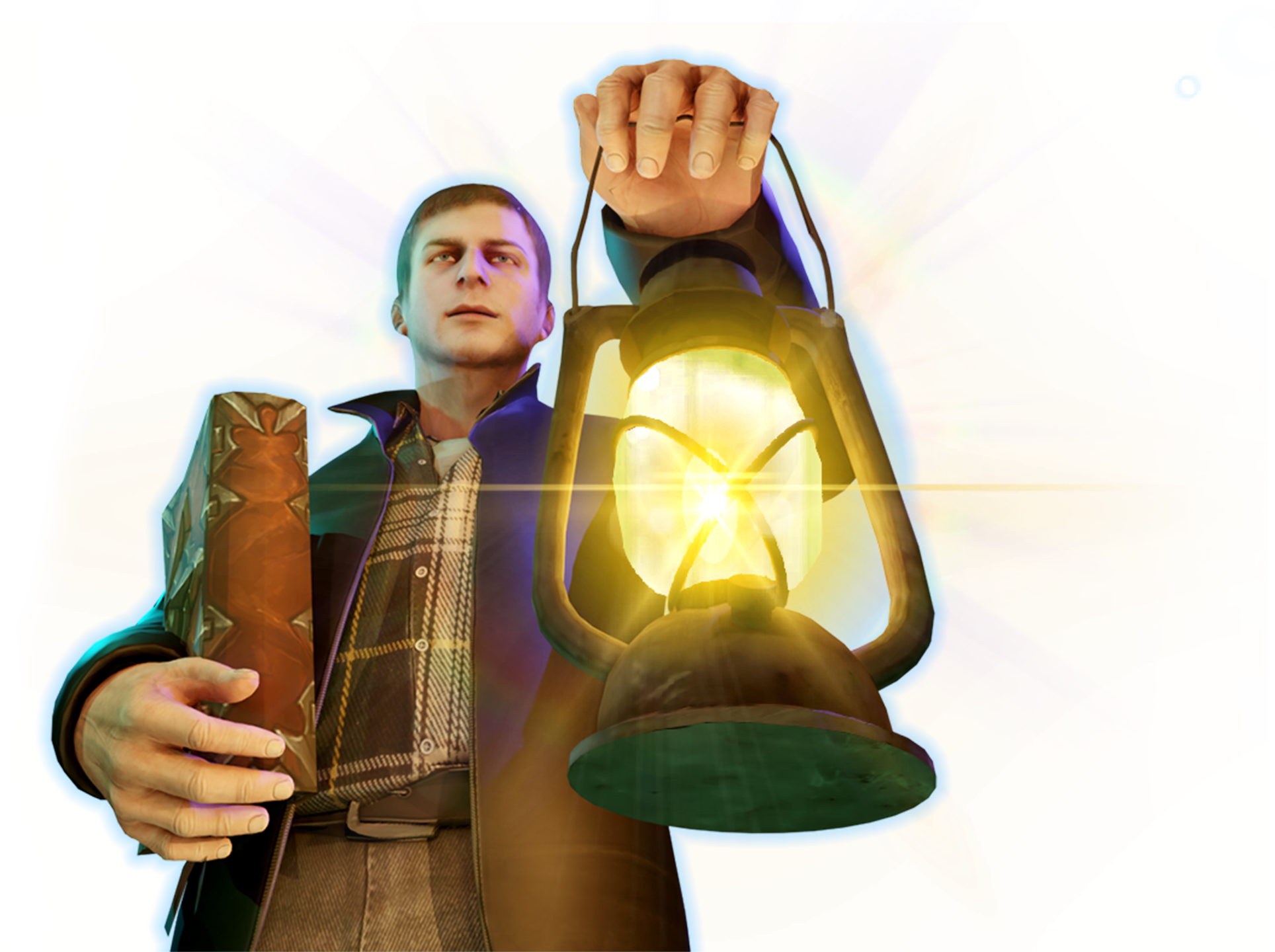 One-finger controls on all devices
Digital Crown on Apple Watch, touch screen on iPhone and iPad, and Siri Remote on Apple TV: control the main character, investigator H. Joyce, with just one finger!
This, as well as enhanced visual hints on interactive elements, and adjustable volume and screen sensitivity, also makes the game accessible for more players.
You told us – we listened and updated! We've fixed most of the bugs that were stinking up the fun for all of us. 🙂
 Some cool features of Mindkeeper: The Lurking Fear on all supported devices: 
Play on Apple Watch, iPhone, iPad or Apple TV!
Challenging puzzles and thrilling action
No spending time to memorize controls
Dynamic level maps: check on the objective by touching your Apple Watch screen.
High quality graphics with real-time lights and shadows
Surrounding sound atmosphere
Haptic vibration
iCloud save sync between iOS, tvOS and WatchOS
Game Center integration with 9 achievements
Works on any iPhone with iOS 13 and newer, iPad with iPad OS, Apple TV, and Apple Watch with WatchOS 6

Added sensitivity adjustment.

Added volume adjustment.
New visual effects: Portal distortion, grain, curtains cloth simulation, bloom, color correction, improved lighting.
Improved death animation to better understand what killed you.
Improved menus usability with a new UI.
 New and improved sounds.
Added noticeable hints to interactive elements to make the game more clear and easy to play.
Added new particle effects.
Fixed the bug with in-game languages, now all are working: English, Spanish, Traditional Chinese, Simplified Chinese, French, German, Italian, Japanese, Korean, Portuguese, Russian, Turkish.
Fixed some crashes and stability problems.
 Improved performance on all the platforms.
 New icon.
In case you forgot how exciting Mindkeeper is – or don't know this yet: here's a gameplay video on Apple Watch!