Drifter leveled up!
Hyper Light Drifter for iOS has just been awarded iPad Game of the Year at the Apple App Store Best of 2019 special event in New York. "This selection acknowledges your game's exceptional design, narrative, and use of technology on iPadOS. Your work brought surprise and joy to the world this year", the Apple team says in the official confirmation email.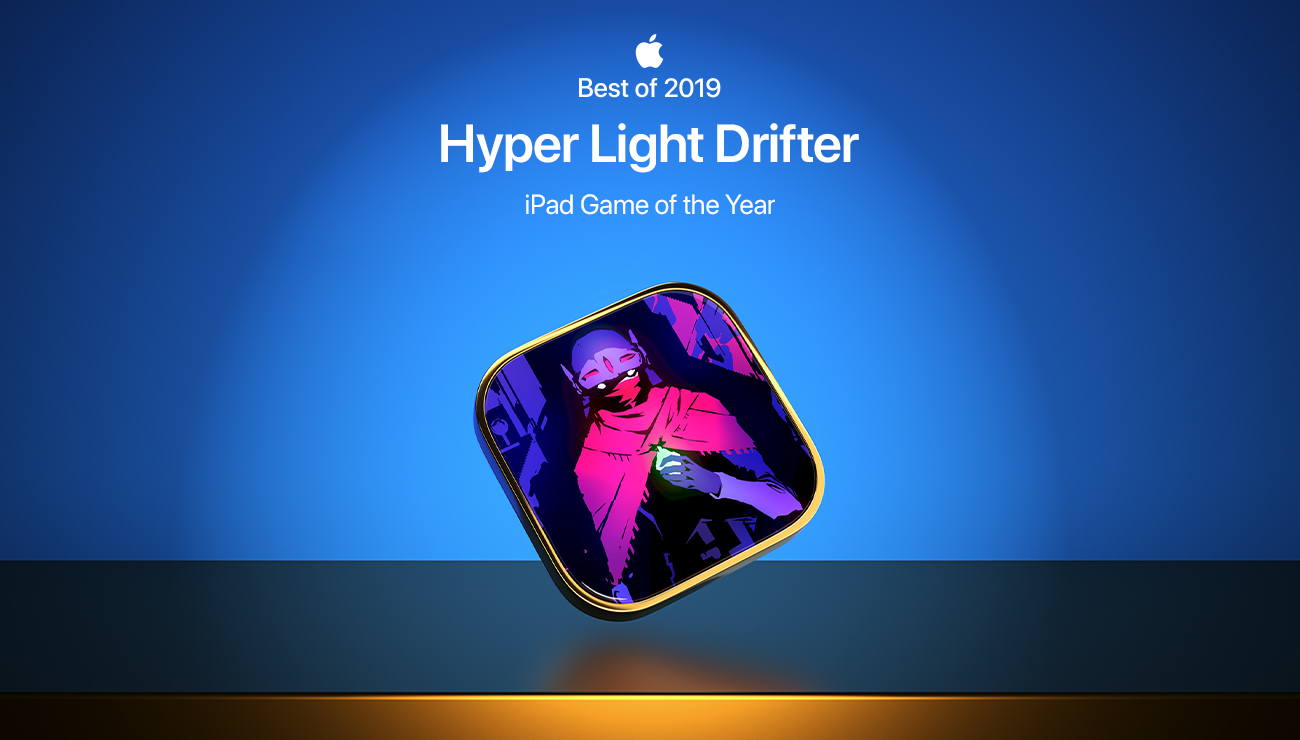 This year, Apple decided to hold a special event to celebrate apps and games that shaped the app culture and most powerful trends of the year coming to the end. The apps that simplify our lives and express our creativity, connect us to friends, family and the world beyond, and help us have fun.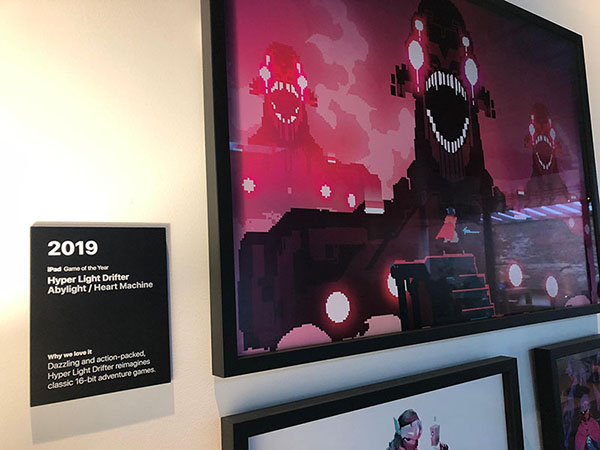 Of course, from the very beginning of working with Heart Machine's masterpiece, our team realized how impactful of a game Hyper Light Drifter is – from our own gaming experience, and through stories and incredible fan art players share with us. Still, the invitation to the Apple event was a pleasant surprise, even more impressive than an invite to the infamous magic school would be. 🙂
Console experience on an iOS device? Why not!
This atmospheric pixel art game's journey to iOS kicked off  when our team at Abylight persuaded Alex Preston (Director at Heart Machine) to bring Drifter's universe to the mobile platform, making it available to more gamers (and non-gamers).
After porting the game to Switch as the Special Edition (all original content, plus extra locations, enemies, weapons and challenges), we saw players enjoy taking the world of Drifter wherever they go. With the iOS version, we wanted to stick to the idea of portable immersive gaming, as well as see how far we can take it in terms of creating a console-like experience.
No awkward controls
Long story short, in July 2019, Hyper Light Drifter finally arrived on iOS, in the most polished and refined version.
As avid gamers, our developers know how touch controls can make or break a game – let alone a port of a console one.
We put extra time and effort into fine-tuning touchscreen controls, so that no finger would obscure a crucial part of gameplay, and no response delay would hurt the precision of an attack.
Of course, everyone's gaming style is different, and we listen to players' feedback and suggestions to further tweak it in updates.
What iPhone, iPad and Hyper Light Drifter can deliver
We've now added iCloud, to autosave your progress and sync it between different devices. Play on iPhone on the way home, and continue on the big iPad, on your favorite couch, with a cup of tea and the pet curled up next to you.
Sometimes, a smaller-scale mobile gaming session is just what you need. With the carefully built haptic feedback, gaming on iPhone is more immersive than ever. Of course, that iconic soundtrack by Disasterpeace is there: don't forget headphones!
Another thing worth noting is that the iOS version is a way to get a console-grade game experience at a "mobile" price, much lower than the usual game prices on consoles.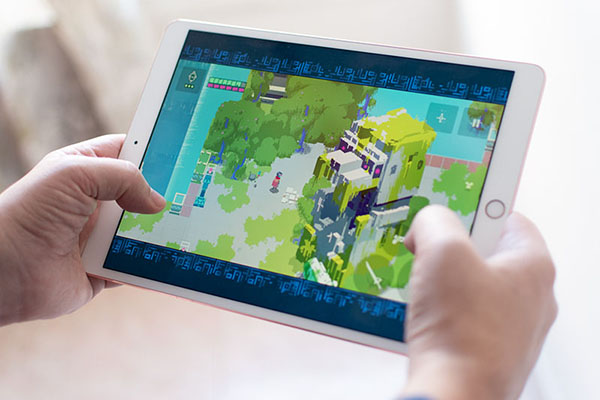 Cast the Hyper Light Drifter gameplay on Apple TV – now it feels more like console gaming you're used to, doesn't it?
Use the controller of your choice: an MFi, Xbox or PS4. This is now possible thanks to iOS 13. The 120 fps on iPad Pro (with ProMotion enabled) makes the world of Drifter even more lively. When you connect a controller, the touch screen controls go away, leaving you one on one with the familiar universe, still full of mysteries and dangers to discover.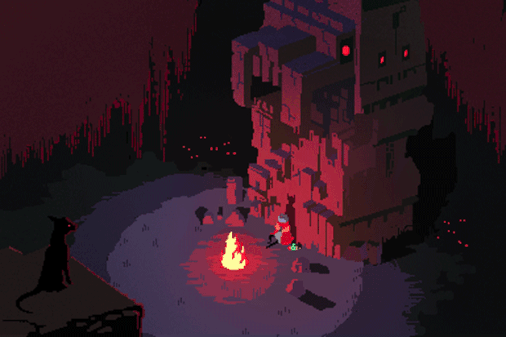 Hyper Light Drifter makes people do weird things: it drives the player up the wall with the complexity of challenges, but without frustrating them. People keep coming back, until they finally beat it and discover another piece of the Drifter's story. And then they come again, to enjoy the already familiar vibe, and seek for more details, while completing additional objectives. Now, they can also do it from their iOS device. And the highlight from the App Store team proved that bringing outstanding titles to new platforms is a heavily rewarding challenge – just like those in Hyper Light Drifter.