​On May 29th we organized a Hands-On session in San Francisco with the goal to show the progress and some of the new content that it is being developed for the Nintendo Switch version of Hyper Light Drifter.
​Check Hyper Light Drifter ​gameplay for Nintendo Switch!
Destructoid, Shacknews, Nintendo World Report TV and Gamespot came by to get a try out for themselves. During the session, they had a first-hand experience of the game running smoothly at 60 FPS. Moreover, they also played with one of the new weapons: a double sword, which can be used as a throwing weapon to eliminate the farthest enemies and as it comes back has an ingenious boomerang effect hitting enemies in its comeback trajectory.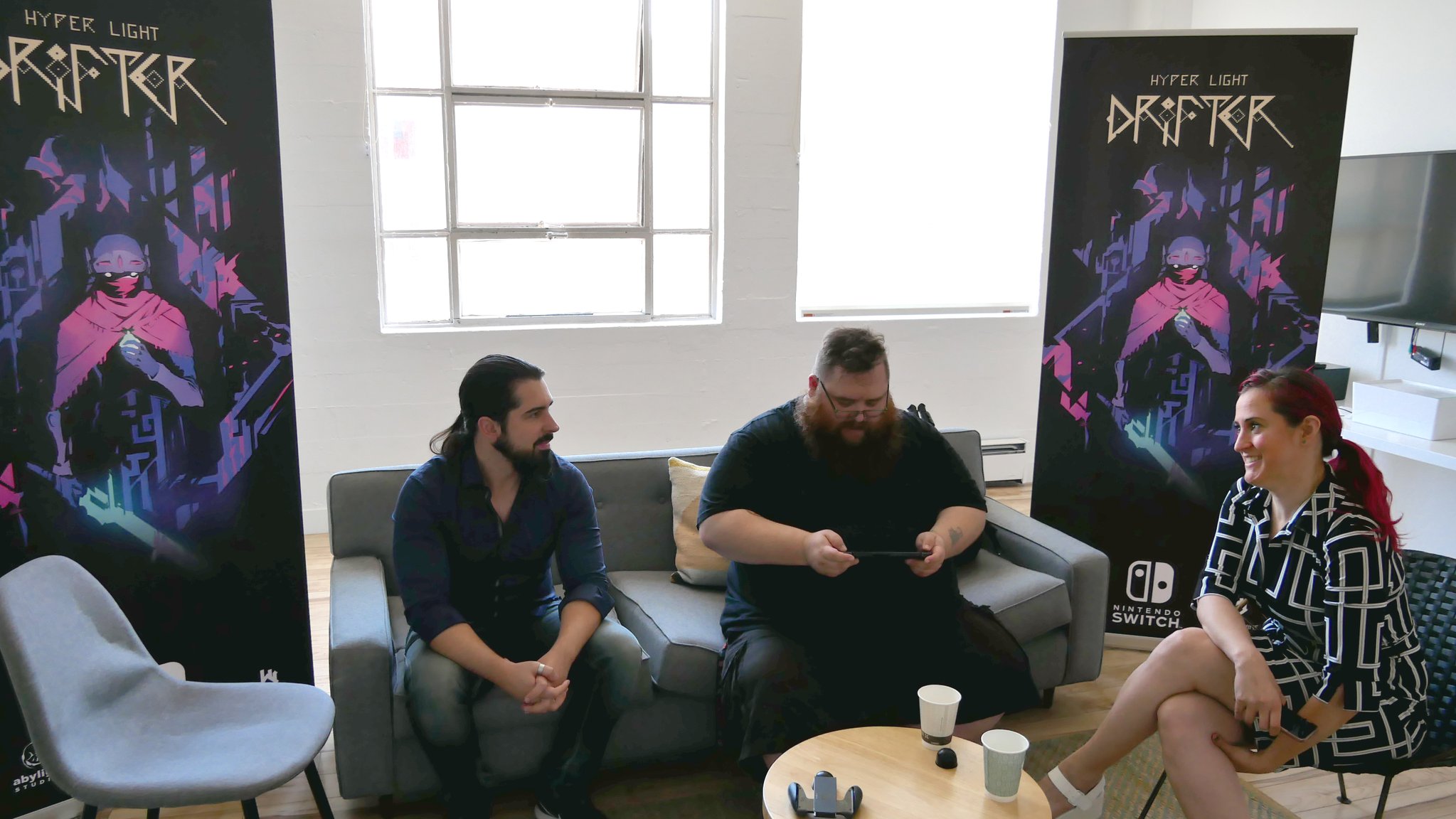 After Hearth Machine had to cancel the Wii U and PS Vita versions of Hyper Light Drifter for health issues, Abylight Studios got in contact with Alex Preston to lend a hand where possible. As a result of those conversations, today Hyper Light Drifter comes to Nintendo Switch.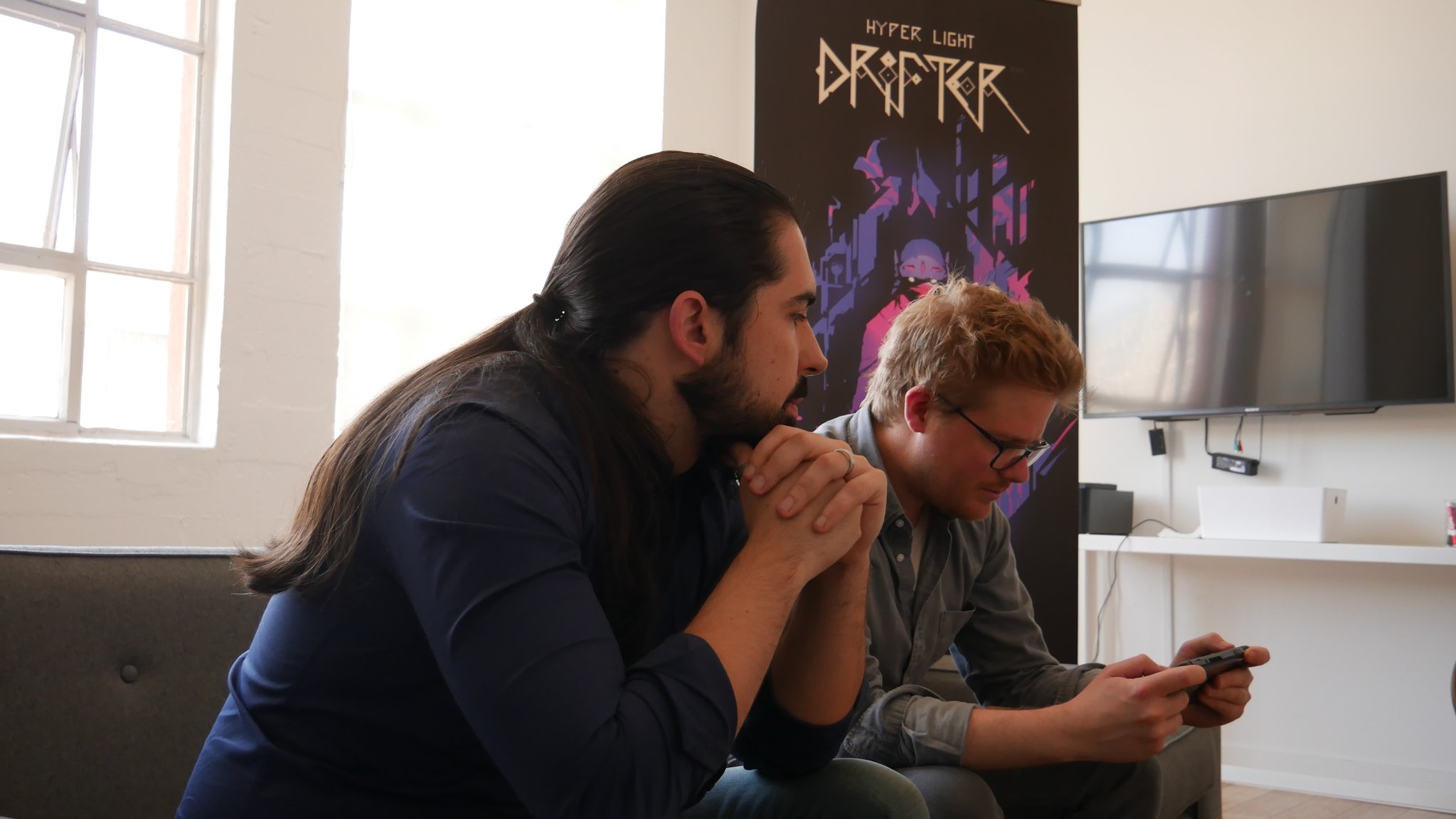 Yoyo Games announced early this year that its engine, Game Maker 2, would support Switch. The agreement between Nintendo and Yoyo, as well as Abylight's wide experience developing for Nintendo consoles, are granting that this version continues its development without hidden hitches.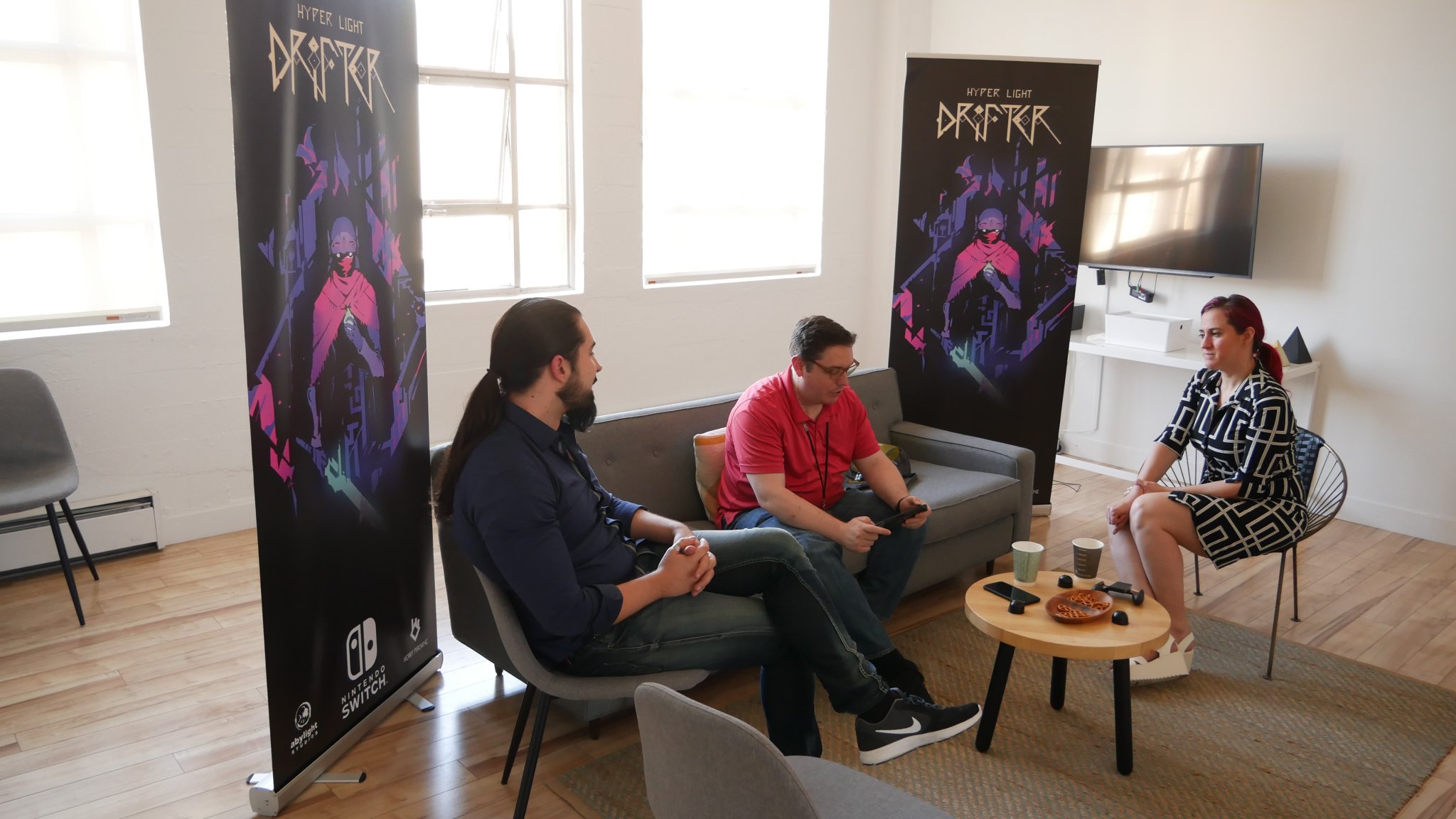 Hyper Light Drifter for Nintendo Switch is planned to launch on the eShop this summer 2018.
Should you want to be informed of all the news about the development, subscribe to our newsletter or follow us through our social networks on Twitter, Facebook and Instagram.