Sick of 2020's surprises? Come to Medieval Spain or outer space: your help is needed there! It won't be easy – but fun for sure!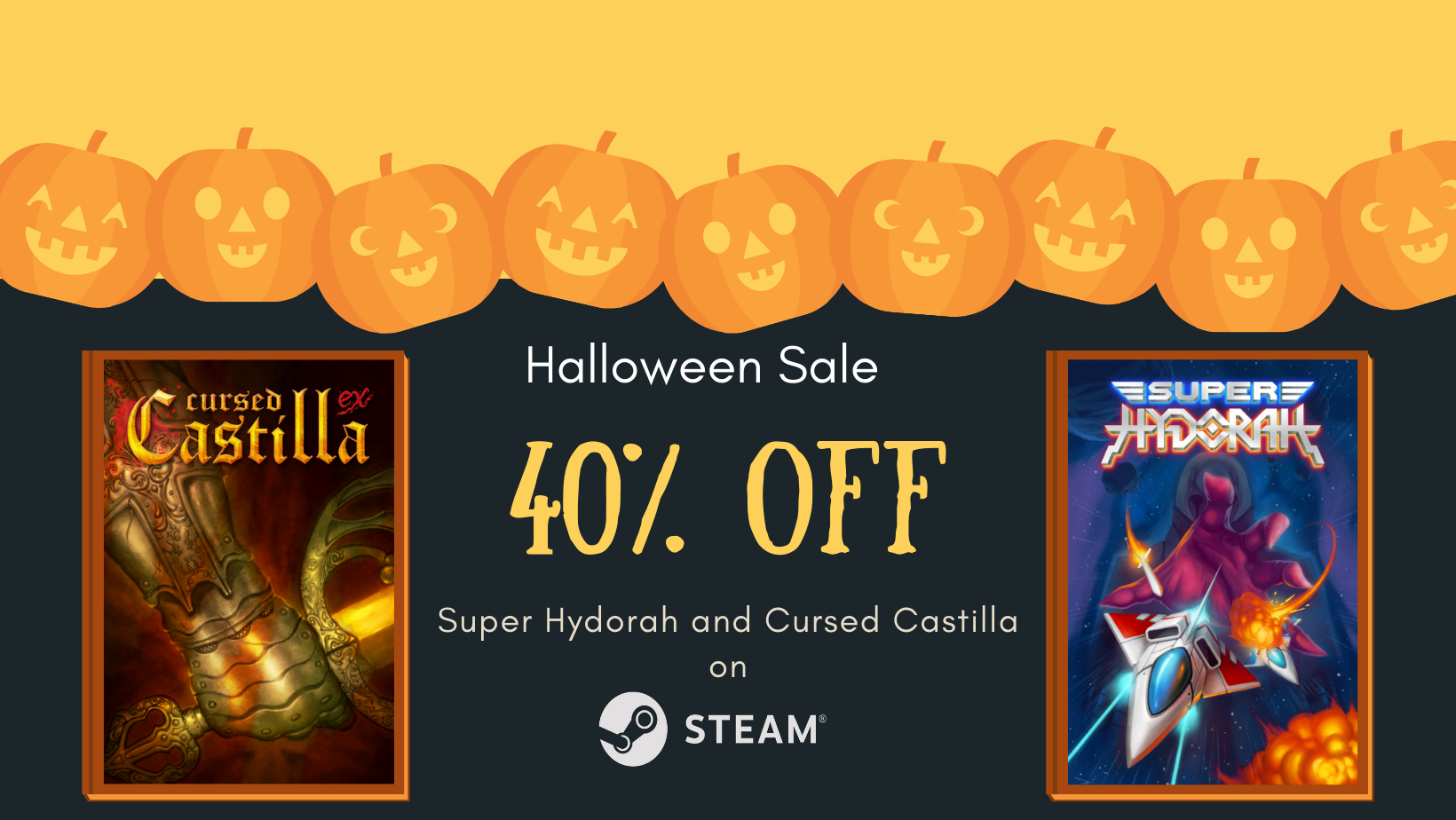 Super Hydorah: save the star from an invasion in a classic shmup!
Aliens were promised in 2020, right? May that only be in Super Hydorah! As the most skilled and deadly pilot of the galaxy, you defend the star of Omios from the invading Meroptians – some very unfriendly biomechanical creatures. Equip your ship, select the route, and fight the invaders off, planet by planet!
Super Hydorah is a nonlinear horizontal shoot-em-up in the best traditions of the genre!
Curious? Here's more: 
Easy to learn, damn hard to master!
21 levels divided into 35 sublevels, 35 bosses and more than 100 enemies
Single player, co-op multiplayer and Robot Chase spin-off mode
Non-linear level layout with route selection
Dangers of different nature in each level (not just bullets)
Weapon selection and power-ups in every mission
Original soundtrack with 60+ tracks
Secrets, multiple endings, achievements and rank system
CRT monitor effect
Cursed Castilla: stop the evil in Castilla kingdom in an arcade platformer!
Who opened the gate to hell? Play Cursed Castilla and find out! (And please, close the damned gate!)
In this game classic arcade gameplay meets Medieval Spain: a demon used the tears of a young witch to open the said gateway, and now the kingdom of Castilla is threatened as evil floods the countryside!
You play as knight Don Ramiro, appointed by King Alphonse VI for the perilous mission: travel to the cursed lands of Tolomera, banish the creatures that plague them, and close the gateway!
What else awaits in Cursed Castilla? 
Explore Tolomera del Rey in depth through 8 game stages
Fight against 48+ types of enemies and 19 final bosses
Banish the evil invading the Kingdom with 4 different endings
Become a seasoned monster hunter with the illustrated bestiary with unlockable information about the legends featured in the game
Brag about your combat skills with 15 unlockable achievements
Yell your battle cry with songs for the original soundtrack and the remastered audio
Revive the glory of the arcade times with 10 different screen view modes