A Worldwide Edition will be available through our shop soon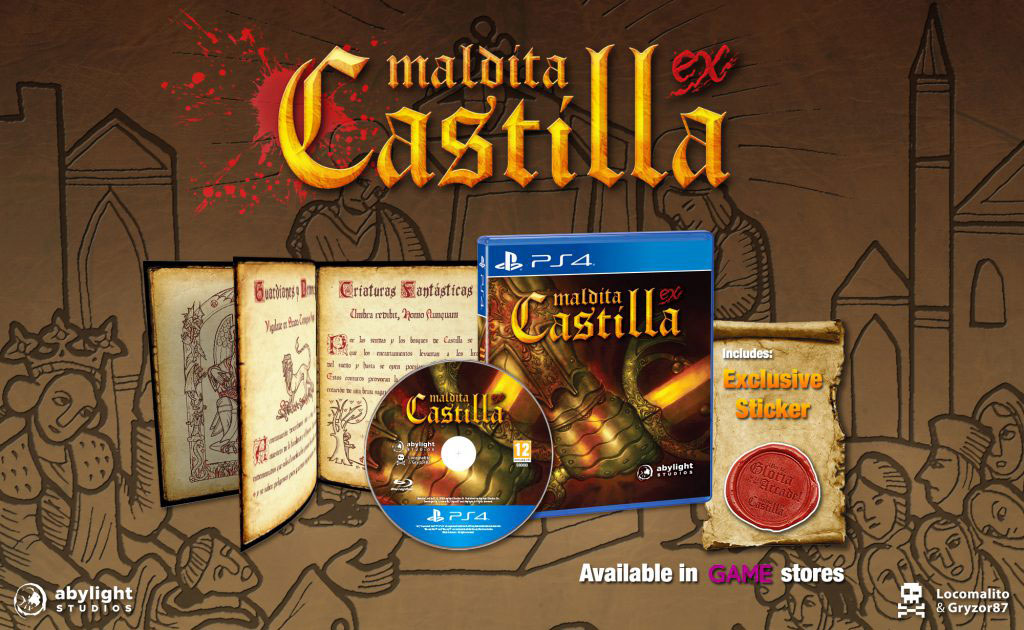 Lovers of retro & arcade games, we have great news for you! Cursed Castilla will have a physical edition for Playstation®4 in Spain, thanks to the exclusive agreement between Abylight Studios and GAME Stores.
The crusade of Don Ramiro to free the kingdom of Tolomera del Rey arrives to Spanish territories in an edition that includes the complete game, a manual in Spanish and a very special sticker for this edition.
Although there is no release date confirmed, this physical edition will be available only in GAME Stores for 24,95€.
For those who live outside Spain, don't despair. Shortly after, we will release a standard edition of this game for Playstation®4 and other platforms through our web shop.
If you want to support an exclusive collector's edition for Nintendo 3DS, don't forget to subscribe to our newsletter and spread the word.
For the Glory of the Arcade times!