All units! Super Hydorah's retail version for PS Vita is here!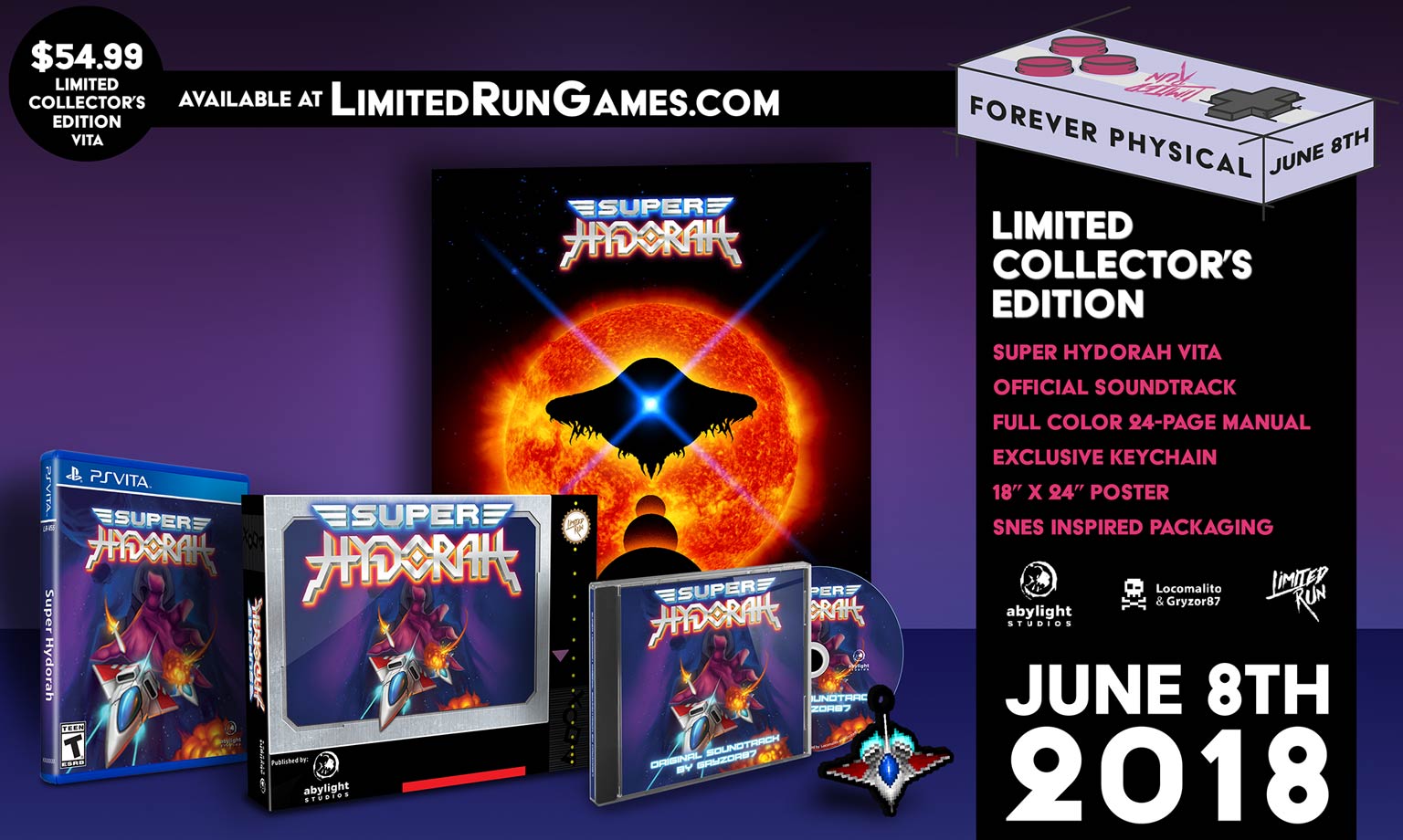 Limited Run will open today the pre-order of the Collector and Standard edition of Super Hydorah for PS Vita. 
The Collector's Edition limited to 2.000 units and priced at 54,99$, includes a physical copy of the game for PS Vita (region-free), a full colour instruction booklet, the soundtrack and a wonderful keychain of the Delta Lance. All packaged in the amazing SNES inspired collector's box.
Releases will be at 10 AM (EST) with the 70% of the stock, and the second one will be at 6PM (EST) with the 30% left.
We will warn all of our subscribers via  email 30 min before it is opened, if you want to receive the warning, subscribe here to our newsletter!
Check out the Limited Run buying guide if you are willing to know how to buy through them here.