Hyper Light Drifter – Special Edition
The wait is over, Hyper Light Drifter is finally here with this impressive Special Edition!
Explore a beautiful, vast and ruined world riddled with dangers and lost technologies. Echoes of a dark and violent past resonate throughout a savage land, steeped in treasure and blood. Hyper Light Drifter is an action adventure RPG in the vein of the best 16­-bit classics, with modernized mechanics and designs on a much grander scale.
Hyper Light Drifter Special Edition runs at 60 FPS on Switch and iPhone/iPad, and 120 FPS on iPad Pro (with ProMotion enabled), and includes new exclusive content as well as all the previously released: remastered for a perfectly immersive gaming experience to play anywhere.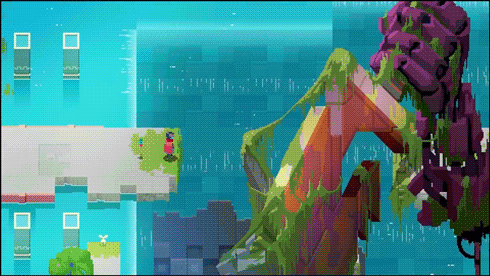 NINTENDO SWITCH™
Publisher: Abylight Studios
Developer: Heart Machine
Price: 19,99 $ / €
Release date: September 6th, 2018
Available in: Japanese, English, French, German, Italian, Spanish, Russian
Maximum quality 60 FPS
Play it anywhere, alone or with a friend!
IOS™
Exclusive Nintendo Switch™ and iOS content:

Find secrets with the help of the new outfit.

Complete the Tower Climb challenge.

Freeze your enemies with the Crystal Shot.

Master the deadly Blade Caster.
Download the press kit of Hyper Light Drifter: for Switch and iOS. 
Nintendo Switch is a trademark of Nintendo.