That feeling when…
– you want to play your fave retro game but don't have that console anymore
– just finished a game and feel sad it's over and want more!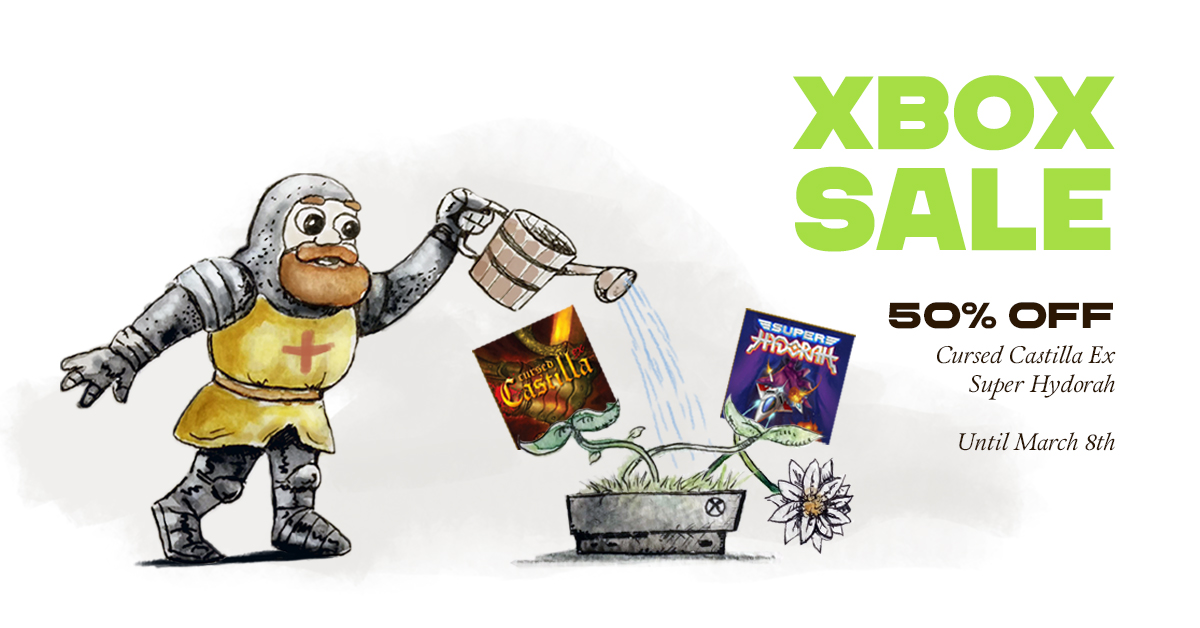 50% off for Cursed Castilla and Super Hydorah on Xbox at your service: from today, March 3rd, and until Monday, March 8th.
Feel like fighting robotic creatures in space? Super Hydorah by Locomalito and Gryzor87 is your thing! If you're up for battling critters from European folklore – that's Cursed Castilla for you!
Beware! Both games have insanely catchy tunes that won't leave your head for a while. And yes, you need both on your Xbox! 😉